Mission
The mission of mindful parenting is for parents to help kids develop secure attachments through activities and everyday life—research over the last ten years, pioneered by Dr. Daniel Siegel, MD. Psychiatry professor and researcher at UCLA shows how the infant's brain reacts to parents who are present and attuned to their children's needs. Children who develop secure attachment in infancy and early childhood create strong foundations for life and future relationships.
Mindful Play
Mindful parenting creates time to celebrate and engage in quality experiences with your children. A time to rid yourselves of to-do lists, stress, chores, and work, focusing, and learning about your children as you play. Children get the benefit of your full attention as you interact and attend to their needs. Mindful parenting can involve individual playtimes and enjoyable activities for you and your children. You will allow children to learn that they are essential to you and not alone to fend for themselves. The gains contribute to healthy self-esteem, a secure foundation that lasts a lifetime!
Mindful-Parenting
Life with parents and children can be extremely stressful, beginning the moment everyone is awake. In some families, each child needs to be at school, and both children need to be at work on time. The morning routine requires all family members to be dressed, fed, lunches made as well as getting in the car, and dropping everyone off at school or work. Often children are not cooperative because they are overwhelmed. Parents also overwhelmed with the knowledge of the time in which everything has to be done can become so aggravated that the day starts with the upset for everyone. Beginning the day with anxiety does not make for a good foundation to perform.
Check out Zazzle Pictures and drawings on items
You will have Years of Memories
Recently, my 24-year-old son found a mug that we had made when he was the baby of his footprints. He gave it to me as a Birthday Gift. It was one of the best birthday gifts I ever received.https://parent-advisors.com/recommends/zazzels/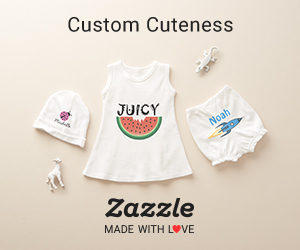 Tips for becoming Mindful During Stressful Times
Appropriate Expectations for the Allotted Time

Think about what needs to be accomplished in the amount of time to get ready and get out in the morning, get ready for bed, or any situation in which everyone needs to be ready at a particular time. Ask yourself what is reasonable to expect of yourself and your children. Being a superhero mom or dad may not be the most beneficial for anyone. Perhaps your kids can eat cereal instead of a hot breakfast! Have fun with your children picking out their clothes! Is it a battle if your preschool child wants to wear a plaid shirt with striped pants? Mindfully thinking about relieving stress and picking battles may help everyone to get off to a start of the day with a feeling of calm.

Rethink the Goal

Is the goal to get to school or go to sleep after a time of crying, upset, and aggravation? How can you slow down the process to make it more enjoyable for yourself as well as your children? Mindful parenting involves the process, not the product. Children who have a less pressured morning may get to school a little late but will have a better day.

Help your Children be Successful
Tasks that are reasonable for children and completed successfully do wonders for self-esteem. Children joyously want to show their parents! Parents feel less harried and                  gleefully watch their children. The attachment grows more secure. Everyone feels connected instead of feelings of self-doubt and disconnect when expected to complete                     tasks that may be developmentally inappropriate at an unreasonable speed. Leaving parents angry and kids feeling less secure in the attachment.
Benefits of Mindful Parenting
Research now shows that parents staying calm when children are out of control helps soothe children and creates positive changes in the brain. As children can calm down the amount of energy that goes to the amygdala, the part of the brain that records fear and anxiety greatly reduces. As less activity goes to the amygdala, more activity goes to the prefrontal cortex, which increases impulse control and clear thinking. A calmer environment also helps children feel more secure. They feel safe that if they are not perfect, their parents will love them and accept them. Children who trust their parents are less likely to lie to them because they are not afraid of their reaction. The realization that a parent can be calm and helpful does wonder.
Special Books about Attachment Parenting
Magda Gerber an incredible woman wrote the above book Your Self-Confident Baby. I had the pleasure of meeting her before she passed away. She left an audience awestruck as she described her work with parents learning about their children and attending to their needs in a compassionate empathic manner. Helping parents learn when to help and when to encourage their children's autonomy was riveting. She developed the RIE program at the center for educaring, Training many others it is still a wonderful program today.
Below are other books by Magda Gerber
These books are incredible for any parent.
Other authors that have been reviewed on other pages also can help to enjoy parenting, Daniel Siegel MD.